Onze Missie
Als marktleider in de mobiliteitsindustrie biedt AGS verhuisdiensten aan voor zowel particulieren als bedrijven in 147 locaties en 100 landen wereldwijd. Consumentgericht, richten we ons op de tevredenheid van onze klanten en streven we ernaar onze klanten de beste diensten te leveren tegen de beste prijzen.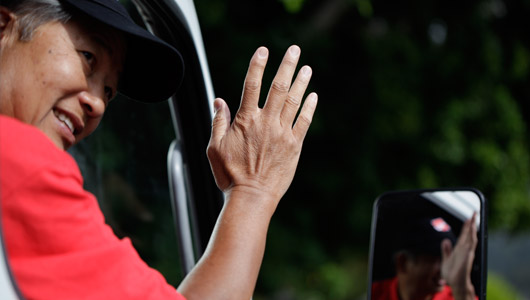 Onze missie is het leveren van uitstekende verhuisdiensten over de hele wereld, of u nu verhuist van Frankrijk naar Afrika of van het Caribisch gebied naar het Midden-Oosten. Ons bedrijf is dusdanig ingericht dat wij de gehele verhuizing vanuit één centraal aanspreekpunt kunnen managen en ons personeel en onze cliënten (zowel particulieren als organisaties) van de nodige hulpmiddelen kunnen voorzien om dit consequent te realiseren. Wij beheren de meest complexe mobiliteitsprojecten en adviseren onze klanten over de beste strategie om de totale kosten te beperken. AGS past zich voortdurend aan en stemt zich af op de markt waarin het opereert. Wij stroomlijnen voortdurend onze processen door technologische vooruitgang om van uw verhuizing een aangename en stressvrije ervaring te maken.
ONTVANG EEN GRATIS OFFERTE
De kern van onze missie
Onze missie is gebaseerd op de volgende succesfactoren in het bedrijfsleven:
1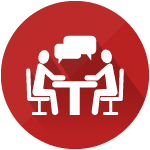 Communicatie & Transparantie
2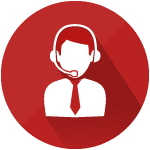 Betrouwbaarheid & Reactiviteit
3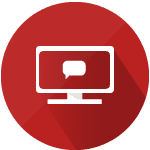 Beschikbaarheid
4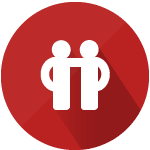 Beleefdheid & Empathie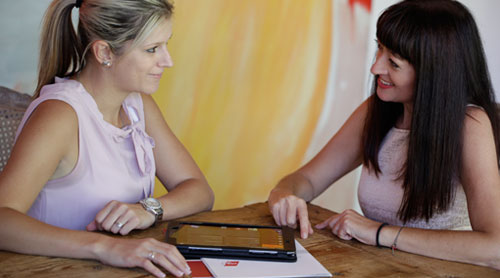 WIJ STREVEN NAAR HET LEVEREN VAN TOPKWALITEIT.
Communicatie, betrouwbaarheid, transparantie, hoffelijkheid, empathie, reactievermogen, beschikbaarheid, veiligheid; wij streven naar perfectie om aan de behoeften van al onze klanten te voldoen.
Om ons doel te bereiken, blijven wij ons ontwikkelen op het gebied van technologie en innovatie.
Dynamisch, efficiënt, competitief, bedreven in goede handelspraktijken; wij begrijpen en interpreteren de eisen van onze klanten en zijn klantgericht in al onze handelingen.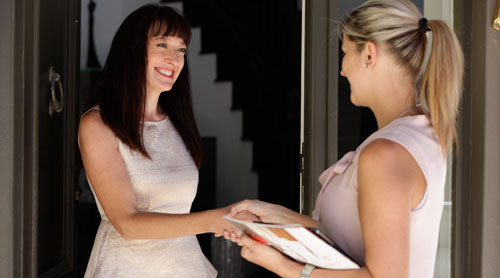 WIJ ZIJN FLEXIBEL, INNOVEREND, DIENSTVERLENEND EN DYNAMISCH IN UW BELANG.
Wij versterken voortdurend ons wereldwijd netwerk om dichter bij onze klanten te staan, om zo goed mogelijk aan hun verwachtingen te voldoen.
Onze wereldwijde aanwezigheid stelt ons in staat om voortdurend op de hoogte te zijn van de veranderingen die de internationale verhuissector beïnvloeden.
Wij anticiperen op alle mogelijke risico's om een vlotte verhuizing te garanderen.
U verdient het beste
AGS streeft naar het leveren van de beste service, met een sterke focus op het volgende: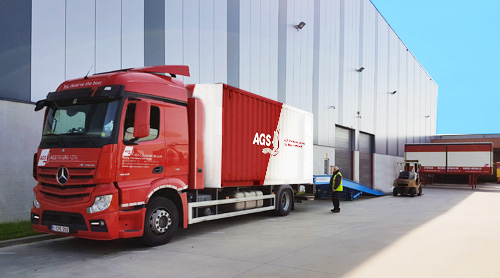 Investeren in de ontwikkeling van personeel en het werven van de beste mensen voor \ baan
Focus op advies en klantgerichtheid
Strikte naleving van de richtlijnen van het Global Compact van de Verenigde Naties
Voortdurende investering in voertuigen, opslagplaatsen en veiligheidssystemen
Gebruik maken van IT en nieuwe technologieën om AGS-diensten beter te ondersteunen
Zorgvuldige selectie van wereldwijde medewerkers die dezelfde werkethiek delen
Milieubewustzijn met bewuste focus op het verminderen van onze ecologische voetafdruk
Tot de klanten van AGS behoren particulieren en enkele van 's werelds grootste multinationals, NGO's, regeringen en ambassades. AGS heeft dé ervaring om van uw verhuizing een professionele en naadloze service te maken, waar ter wereld u ook naartoe verhuist.